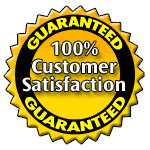 Updated 05/030/2023
Hit Counter
Content Copyright
GPP/BHH All Rights Reserved
Zenoah engine and parts pricing varies with the value of the
dollar against the yen which
dictates our purchase price from Japan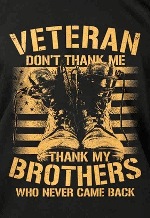 No Payment Fees!

The Leader in Model Gasoline Technology, High Performance

Engines & Accessories - No Hype JUST THE TRUTH

AUTHORIZED

BH Hanson Model Products

7 Lacawac Road

Lake Ariel, PA 18436

570-689-4561
340 Zenoah PUM Modified - $565

Call or E-Mail for More Information

Walbro 1027 NAMBA and IMPBA approved for stock class wt 257 replacement. same specs, tuning etc, supplied by Zenoah Complete as shown. $39

Zenoah 20 PUM..20cc, EZ pull recoil, Carb, Zenoah Ignition, all Zenoah accessories. Motor mount with throttle linkage included at No Charge, While supplies last $175

Zenoah 300 PUM with 1048 Carb $240

Wallys Midwest Rigger +

BH Hanson 310 Engine Hit Over 100 MPH

2023 GAS Nationals
2022 GAS Nationals Twin Rigger Final - Chris Shepherd 1st Place
Chris Shepherds Twin Rigger Powered by BH Hanson on TikTok
Chris Shepherds BH Hanson Powered Twin Rigger Takes 1st Place at the Sycamore District 13 Grand Prix Race

Hi-Jacker Sport Hydro Powered by BH Hanson +1 Stroker 270 PUM Torquer -

You Tube Video
f

Kyle Kings Whiplash GV Powered by BH Hanson 300 Pro Mod - You Tube Video

BH Hanson 300 3D MAX In Miniature Aircraft Whiplash Gas G-II With Special Miniature Aircraft Zimmermann Muffler - You Tube Video

d

New Zenoah 34cc with the addition +2 PUM crankshaft ( not 2.8 crank turn your 32 into a 34cc higher performance engine with just the addition of the crankshaft +2 crankshaft alone $53
340 PUM engine with 1048 Carb and +2 crankshaft installed $355
340 PUM Pro Mod engine with 1048 Carb, +2 crankshaft and performance mod $530

...Add On's...

Modified .565 Carb at time of purchase $25
Billet transfer port plate for increased flow $55

K3-WYTA Carburetor Diaphragm Kit

Authentic Walbro kits to eliminate the effects of Ethanol on the pump diaphragm

$20

"Click on each item above to see parts list for current picture & pricing"